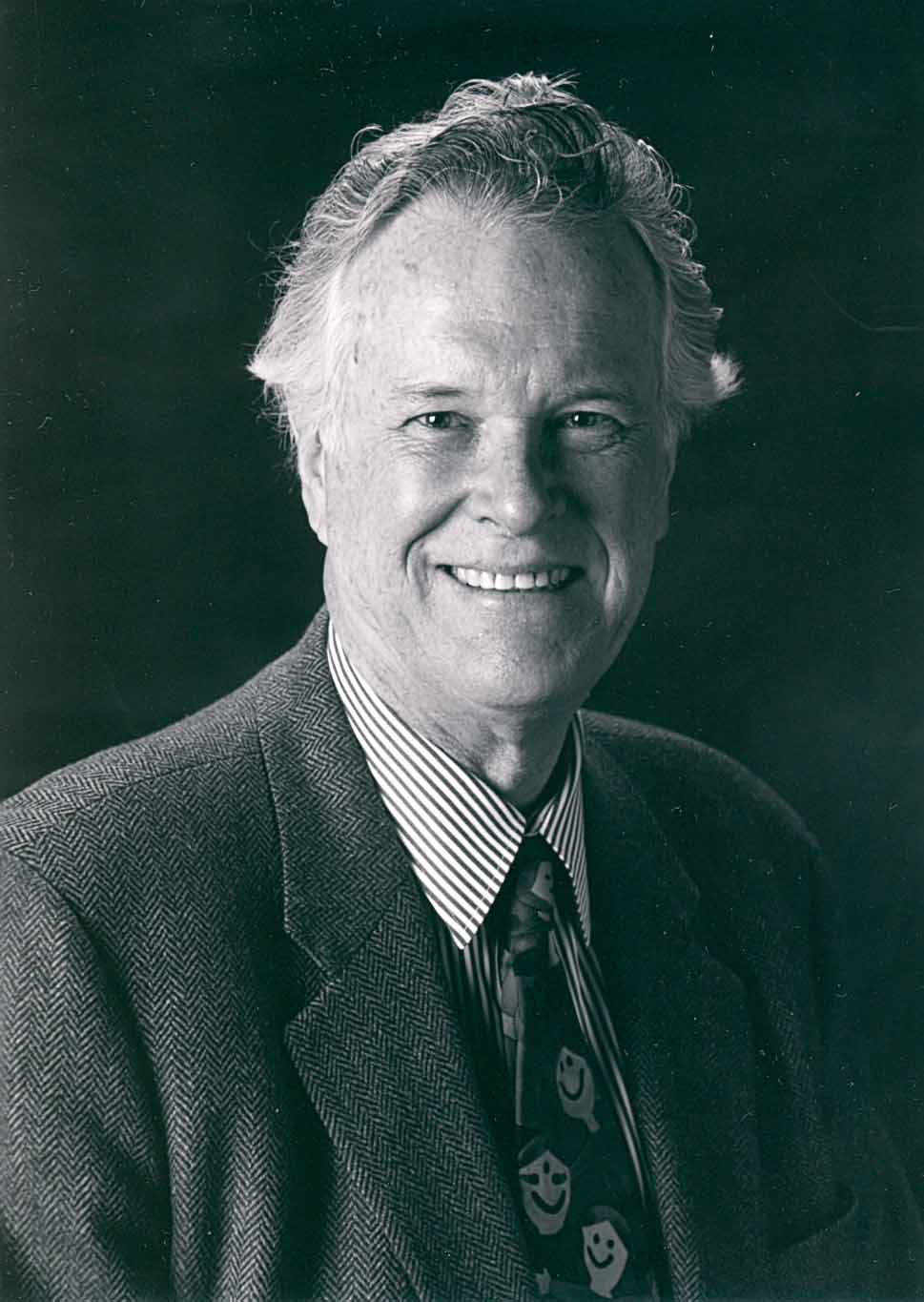 Veteran film executive Charles Benton had a storied career in the media education and entertainment businesses. Beginning with work at Encyclopaedia Britannica Films and as President at the Encyclopaedia Britannica Education Corporation, he established himself in the field of educational, information, cultural, and entertainment media. He was President or Chairman of various holdings, including Public Media, Inc., Films Incorporated, Lionheart Television, Inc., and Home Vision Entertainment. Charles passed away on April 29, 2015.
Benton's history at EB is detailed in the following passage from the book Academic Films for the Classroom: A History:
The son of EB Films founder William Benton, Charles began his tenure with EB Films in 1953, acting as an assistant to Milan Herzog In the summer of 1954, he traveled to London to work with filmmaker John Barnes as a production assistant, primarily engaged in searching for stock footage for the films William Shakespeare (1955), The Pilgrims (1954) and Captain John Smith: Founder of Virginia (1955). In 1955, Charles made his only film, Food and People, which was screened at the first Flaherty International Film seminar, which he and his wife, Marjorie, both attended. The documentary tradition of "film as revelation" that he was exposed to at the Seminar was in stark contrast to the didactic tradition of ERPI and most early EB Films, with which he, as a young filmmaker, wasn't especially comfortable. Thus, when Mitchell offered him the seemingly mundane task of cleaning up EB Films' mailing list, by then outdated due to years of neglect, he readily accepted.

Charles Benton, who maintained that because he was the boss's son, he "had to be twice as good to be equal," states that the job of repairing the mailing list became the single most important event in his early career, due to the fact that it entailed visits to school and audio visual buyers in 48 states, encompassing between 3000 and 4000 entities from a total market consisting of 14,000 school districts, including 20,000 high schools, 60,000 elementary schools, and many thousands of public libraries. Benton reviewed all EB Films invoices on record for every school, library, and other AV customer and over a four year period coded all schools, school systems, and libraries into a database. This review of files, state education directories, and meetings with key customers by approximately 40 field sales reps was an extraordinary learning experience for Benton detailing the history and realities of the audio visual marketplace.

When this massive market research project was finished, Charles Benton wanted to apply audio-visual instruction in the classroom himself. He soon accepted a job teaching 5th grade at Evanston's Washington Elementary School during the 1959-1960 school year. That level, the grade in which elementary students are introduced to U.S. History, was especially appropriate for Benton, who had majored in American Studies at Yale. The following year (1960-61) he became head of marketing at EB's subsidiary Films Inc., where he reorganized their feature film holdings by genre. The next year, Benton returned to EB Films and took a film sales position in the territory of "Downstate Illinois," where he became EBF's top salesperson for two years. He was promoted to National Sales Manager in 1963, and became President of the film company in 1965, replacing former chemistry teacher Warren Everote, who had just been appointed to the role of President of the Encyclopaedia Britannica Press.

By the mid-1960s, Benton's aim was to radically change the way properties were developed and acquired, a 180-degree departure from the way EBF, embodied by the senior Benton and former EB President Maurice Mitchell, liked to do business. A prime area of conflict centered around Charles' strong advocacy of acquiring films from television networks, and other film-related organizations such as Wolper Productions, National Geographic, and the National Film Board of Canada. Charles Benton was never able to fully convince William Benton or Maurice Mitchell that there might be value in working to a greater extent with non-EB producers and distributing their films under the EB banner. Charles Benton now determined that a clean break from EB was what was needed. In short order, he sold company stock to finance his purchase, with his father's blessing, of EB's Films Incorporated division, which had up to that time been involved in distributing 16mm versions of feature films. Charles then acquired properties for distribution for his new company from US-based independent producers and international organizations such as the British Broadcasting Corporation and Germany's Institute für Film und Bild (FWU), a financially and artistically successful venture that enabled Films Incorporated to become a major competitor to EB within a few short years.
In 1978, President Carter appointed Charles Benton as Chairman of the National Commission on Libraries and Information Science and as Chairman of the First White House Conference on Library and Information Services, held in November of 1979. In 1980, he was reappointed for an additional five year term, during which time he was elected Chairman Emeritus by unanimous vote of NCLIS commissioners. In 1997, President Clinton appointed him as a member of the Presidential Advisory Committee on the Public Interest Obligations of Digital Television Broadcasters. In 2012 President Obama appointed him to serve on the National Museum and Library Services Board.
He was President of the William Benton Foundation when it initiated and provided the $200,000 grant that the League of Women Voters used to fund the televised presidential forums during the 1976 primaries. Those forums led to the televised presidential debates sponsored by the League later in 1976 – the first such event since the Nixon-Kennedy debates of 1960.
Throughout his career, Benton has been an active board member and advisor for organizations in the arts, education and communications, including service on the original Illinois Arts Council Board, and more recently on the Illinois Humanities Council and The Partnership for a Connected Illinois. He has served on the boards of the Eisenhower Exchange Fellowships and the American Assembly for more than 30 years, was a trustee of the University of Chicago, Hampton Institute, and National College of Education for numerous terms. In film and television, he was a member of the founding board of the American Film Institute, served on the board of Chicago's major public television station (WTTW) for 10 years, and was President of the National Citizen Committee for Broadcasting in the 1970's. He has also served on the board of the National Foundation for the Preservation of Film in California and the Consumer Advisory Committee of the FCC in Washington, DC. He was is an Emeritus Board member of The Educational Development Center in Boston, Lifetime Trustee of the Field Museum of Natural History in Chicago, long term Board member of the Media Impact Funders and its predecessor organizations, and a Fellow of the Columbia Institute for Tele-Information.