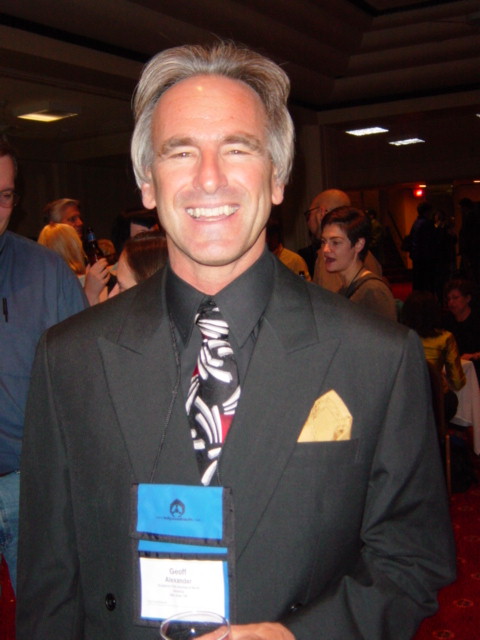 Geoff at an AMIA conference, photo by Rick Prelinger
Academic Film Archive of North America director Geoff Alexander has participated in and chaired several panel discussions and presentations at the annual conference of the Association of moving Image Archivists. Click on the links below for outlines and discussion topics.
Free Public Access by Monetizing Content? a successful Non-Profit/Corporate model. November 18, 2011, Austin, Texas. With Michael Ross, Senior Vice President & Education General Manager, Encyclopaedia Britannica, Inc., and Lee Shoulders, Director of Factual & Archival Footage, Getty Images, Inc.
Rolling your own free online public access program with no money, technology expertise, or grief
In the panel discussion 'Accessive Speed: Giving Moving Images to the Public in Changing Times Saturday, November 16, 2008, Savannah, Georgia.
Archival Survival: Keeping Your Film Archive Healthy in an Increasingly Demanding Academic Environment. Panel discussion, Friday, October 13, 2006, Anchorage, Alaska
Academic Film Defined: Rethinking 'Educational' Films. Panel discussion, Thursday, November 21, 2002, Boston, Massachusetts