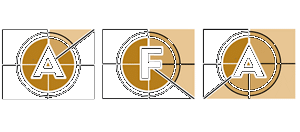 The following are the notes for two presentations given by Academic Film Archive of North America director Geoff Alexander at the Association of Moving Image Archivists Conference, held in Boston in November, 2002. The first, as a panelist on Rethinking 'Educational' Films, presented a differentiation between the Academic and the Guidance film, and called for increased awareness, scholarship, and preservation of the Academic Film. The second presentation was a one-evening retrospective on the work of filmmaker Bert Van Bork.
Rethinking 'Educational' Films
Panel discussion, 4:00 pm to 5:30 pm, Thursday, November 21, 2002
What we'll discuss today:
What is Academic Film?
How does it differ from the guidance film?
Why describe the difference between Academic and Guidance films, when there are so many other permutations that fall under the broad term "Educational Film"?
What were the historical reasons for Academic film's renaissance, post-1960?
The state of Academic film today
Resources for scholars, archivists, media librarians (The AFA: who it is, what it does)
Call for increased awareness, scholarship, and preservation of the academic film
A short list of important academic filmmakers
Presentation Notes
1) What is Academic Film? AF enhances understanding of humanities and sciences, concentrating on subject areas of art, history, literature , science, and social science
2) How does it differ from the guidance film? GF concentrates on health, safety, dating, civics
| | |
| --- | --- |
| Guidance Film | Academic Film |
| behavior modification to fit real or perceived cultural values | intellectual enlightenment |
| fashions, mores, tastes change with the times | commonly, intellectual content may remain as valuable, educationally, decades later (e.g. 'Shaw vs. Shakespeare' |
| commonly, is based on the premise that the audience might be easily led | the expectation is often for the audience to challenge the subject matter |
| treatments often consist of light drama ('I am Joe's Heart', one of the better ones) | intellectual discourse, or 'documentary' treatments are common |
| Coronet was major guidance film company, run by Esquire Magazine publisher David Smart | Encyclopaedia Britannica Films was part of a major academic company, led by people such as EB President William Benton, U of Chicago president Robert Hutchins, advisor-scholars such as Clifton Fadiman, Mortimer Adler |
| Smart's Coronet guidance films were turned out at the rate of one every 4.2 days (Ken Smith) | Larry Yust at EB often used 15-1 shooting ratios |
| filmmakers operated within relatively inflexible budget constraints | filmmakers often battled film companies for increased budgets |
| profitable filmmaking within a capitalist dynamic | arguably, a socialist film movement operating within a capitalist structure |
| heyday was post WWII to 1965 (by 1975, such chestnuts as "Dating Dos and Don'ts" had been removed from public school systems libraries) | heyday was 1960-1985, fueled by Sputnik-driven federal funds (Benton, Deneen, Mitchell, et. al. lobby the Congress to divert funds away from textbook manufacturers) |
| generally, more accepting, Eisenhower-years viewers | generally, skeptical, Vietnam-era student-viewers |
| The key: inculcating acceptable social behaviors | The key: visually stimulating (e.g. photomicrography, slo-mo science films), and intellectually challenging (Shaw vs. Shakespeare) learning |
3) What were the historical reasons for its emergence? (The post-1960 renaissance)
Key federal programs leading to increased funds for academic films:
| | |
| --- | --- |
| | In 1958, helped by testimony from Encyclopaedia Britannica's Bill Benton, former FCC Chairman Newt Minnow, Anna Rosenberg Hoffman, and Adlai Stevenson (who would become Chairman of the Board of Directors of EB Films the following year), the Congress passed Public Law 85-864, the National Defense Education Act (NDEA), authorizing the government to distribute $480 million in matching funds to assist educational institutions in developing curriculum, programs, and learning aids, including film and audio-visual equipment. |
| | |
| --- | --- |
| | In 1965, Title III of the NDEA was expanded to include funding for industrial arts, economics, English, reading, and geography. |
| | |
| --- | --- |
| | Civil Rights Act of 1964: , Title VI, which banned discrimination on race, color, or national origin in any federally assisted program. Policed by the Department of Health, Education, and Welfare, school districts could not receive federal funds unless they provided documented proof that desegregation programs were either completed, or quantifiably underway. |
| | |
| --- | --- |
| | National Foundation on the Arts and Humanities Act of 1965: The act established separate National Endowments for the Arts and the Humanities, each of which received $5 million from 1966 to 1968, funding for the latter including support for fostering the "understanding and appreciation of the humanities", which, again, theoretically, might include the purchase and distribution of films. In addition, the Office of Education was authorized to distribute $500,000 annually in loans to elementary and secondary schools for the purpose of purchasing equipment and minor remodeling, and $500,000 as well for training teachers in delivering arts and humanities curriculum. |
| | |
| --- | --- |
| | Elementary and Secondary School Act of 1965 (ESEA): Title II, authorizing $100 million for library resources, and Title III, which allocated $100 million for use in several areas, audio-visual aids and programmed materials among them (Project Discovery, and lobbying by Benton et. al. changed focus away from textbooks) |
| | |
| --- | --- |
| | Environmental Education Act of 1970. Designed to bring greater attention to ecological issues and threats to environmental resources, the act initially authorized $5 million annually to be used in programs including mediated instruction, allowing for an increase of up to $25 million by 1973. |
| | |
| --- | --- |
| | Emergency School Aid Act of 1972. Enacted to combat discrimination and segregation in school systems, this act had multiple objectives, one of which was to "encourage the voluntary elimination, reduction, or prevention of minority group isolation in elementary and secondary schools with substantial proportions of minority group students". The $1 billion yearly allocated by this act could be used to fund programs in any one of twelve areas, one of which was the development and use of new curricula, including film. Shortly thereafter, numerous films on the subject of non-white cultural groups began to be shown in classrooms, reflecting the cultural groups mentioned in the act as constituting minorities: blacks, Spanish-surnamed Americans, Portuguese, Asians, American Indians, and Alaskan and Hawaiian natives. |
| | |
| --- | --- |
| | Ethnic Heritage Program of 1972. An additional title added to ESEA, this program authorized an expenditures in 1973 of $15 million for the planning, development, and operation of ethnic studies programs, including the necessary curriculum materials (e.g. film) needed to implement the instruction. |
4) State of Academic film today
Status of Academic Film companies
| | |
| --- | --- |
| | most are out of business. Phoenix and Benchmark are two of the originals remaining |
| | photographs, scripts, directors notes, shooting scripts are gone |
| | pre-print material, for the most part, have vanished |
| | many films were not converted to video |
Status of filmmakers
| | |
| --- | --- |
| | most in their 70s, or have passed away; virtually none have been interviewed by scholars and media historians |
Level of current scholarship
| | |
| --- | --- |
| | low, to dearth of information about films and filmmakers low, due to lack of easy access |
| | over 120 filmmakers contacted during course of last five years, none of whom have been approached by film historians or scholars |
Current state of affairs
| | |
| --- | --- |
| | better access to these films is critical to their preservation |
| | prior to the question of access: information is needed for scholars and other interested parties to be able to choose threads of research and interest |
5) Resources for scholars, archivists, media librarians (the Academic Film Archive of North
America: who it is, what it does)
Importance of public access

Public showings at Donnell Media Center, New York Public Library (http://www.nypl.org/branch/central_units/d/donnell.html ) e.g. Weston Woods

Phoenix Learning Group catalogue (BFA, Coronet) (800) 221-1274
EB Catalogue (800) 554-9862

AFA's mission: to acquire, preserve, document, and promote academic film by
providing an archive, resource, and forum for continuing scholarly advancement
and public exhibition.

| | |
| --- | --- |
| | Public showings at AFA's ciné16 in San Jose and St. Louis (300+ shows, 1200 + films) www.afana.org |
| | AFA's acquisition and distribution policy (partner cities program) |
| | AFA filmnotes at www.afana.org |
| | AFA search engine |
| | |
| --- | --- |
| | Public showings at AFA's ciné16 in San Jose and St. Louis (300+ shows, 1200 + films) www.afana.org |
| | AFA's acquisition and distribution policy (partner cities program) |
| | AFA filmnotes at www.afana.org |
| | AFA search engine |
6) A call for increased awareness, scholarship, and preservation of the academic film
7) A short list of important academic filmmakers (visit http://www.afana.org/filmmakers.htm for specific films keyed to each filmmaker)
| | |
| --- | --- |
| | John Barnes |
| | Peter Boulton |
| | Judith Bronowski |
| | Chuck Finance |
| | George Kaczender |
| | Bruce Russell |
| | Paul Saltzman |
| | Bert Salzman |
| | Bert Van Bork |
| | Clifford West |
| | Bernard Wilets |
| | Larry Yust |
From Cave Dwellers to Volcanic Destruction: the Academic Films of Bert Van Bork
Screening, 7:00 pm to 11:00 pm, Thursday, November 21
Tonight we present the first national retrospective of the work of one of the more daring cinematographer/producer to work in the 16mm educational genre, Bert Van Bork, whose stunning camera work is defined by superior color, design, and perspective. Van Bork's story is a fascinating one, not only in terms of his own personal history, but of his multi-dimensional relationship to many different art forms as well. Born in 1928 in Augustusburg, Germany, he studied graphic art and painting in the Academies of Fine Arts in Berlin, Leipzig, and Dresden, leading him to produce stark two-dimensional woodcuts of intense and terrifying beauty. These were often made from the pine remains of destroyed buildings and old furniture, depicting a Berlin struggling with an uncertain future. In 1954, he moved to Chicago by way of New York, and continued working in oil on canvas and drypoint, displaying an influence of German expressionism in his portrayals of the landscapes of the American Southwest, and cityscapes of Chicago. By this time, Van Bork had become an accomplished stills photographer as well, and received the National Award for Outstanding Photography in Germany in 1954. In 1960, he wrote a book with photographs, 'The Artist at Work: Jacques Lipchitz'.
In 1957, Van Bork was hired to produce films for Encyclopaedia Britannica, soon becoming noted for his stunning geological studies, and recognized for his daring in obtaining footage under extremely arduous volcanic conditions. Of all filmmakers working within the academic film framework, Van Bork may have been the most successful in terms of melding the art and science of filmmaking, blending artistic sensibility with exacting technical standards far superior to many of his contemporaries. His remarkable science films may be mistaken for art films: exploring nature's forms, Van Bork is kin to Weston and Adams, supplanting their black and white with brilliant color, shot more than occasionally under arduous circumstances.
It is hoped this retrospective will encourage archivists not only to gain an appreciation for the work of one of academic film's more prolific filmmakers, but to re-evaluate the potential for classroom academic films within their own collections.
On the program:
'Cave Community' (1960) 13m, dir. Bert Van Bork. In another dangerous assignment that virtually any other filmmaker would refuse outright, Van Bork and his crew lower themselves into the Cumberland Caverns in McMinnville, Tennessee, to film salamanders and other cave life. Van Bork relates an interesting series of events surrounding the making of the film: arriving in McMinnville, the crew stopped at a hamburger stand for lunch. "Sorry, no more hamburgers", they were told, even though other patrons were eating. Suspicious that the crew were government agents looking for illegal moonshine stills, word had gotten around the small community that no one was to cooperate with Van Bork. Needing several local workers to assist in helping to carry, lower, and raise the equipment from the cave, the filmmaker was refused personnel by the local employment office, a problem Van Bork eventually overcame by hiring a team of African-American workers, disconnected from the community power structure. Upon emerging from the cave, Van Bork and the workers were pelted with stones from angry locals. The filming itself was arduous, too: first, Van Bork lowered himself by rope so he could film the others descending, then he and the others crawled through passages so narrow that they had to remove the belts and pants to get through. Electricity was cabled from the surface, enabling them to generate enough light to succeed with the slow ASA 10 movie film which was standard in 1960.
Cave Community is a transitional film, containing elements of static 1950's-style educational filmmaking, including elementary graphics and a stilted narrative. It also includes sequences that are precursors to the more modern era of academic filmmaking that was to follow, exemplified by the closing shot, silhouetting the large, looming human shadow figures slowly walking off-frame, casting their spectres against the sides of the cavern, providing a German-Expressionist hue which seems more out of Fritz Lang's M, than a biology series funded by EB.

'Heartbeat of a Volcano' (1970) 21m, prod. Bert Van Bork. This film is, we think, the granddaddy of all volcano films, a twenty-one minute trip to hell in the fast lane. Van Bork intended, in his visit to the big island, to film the sputtering Kilauhea, show the geologists using seismographs and geotometers, and maybe get a shot or two of the degassing process at the vents. Instead, as the ground base geologist yells into the short-wave: "she's going wild, she's going wild!", the volcano trembles furiously, dramatically erupting from a threatening lava vent. The following sequence is perhaps unprecedented in academic film, roughly seventy seconds of non-narrated footage, accompanied only by natural sound. These moments are filled with spectacular night shots of a giant firefall twice as high as Niagara Falls, glowing lava streams and tremendous explosions.
Van Bork burned up two pair of shoes as he hung close to the carnage to film the greatest volcanic film we've seen. These spectacular shots were planned the day before the explosion, as Van Bork and assistant Ulf Backström reconnoitered the volcanic area, marking exit routes with reflective tape, and noting the location of lava vents. In one scene, geologists are shown fleeing the approaching lava, but the camera remains (Van Bork, his eye glued to the camera, was prevented from pitching forward into vents and calderas by the steady hand of Backstrom, holding tightly to the back of his belt). The hand of the AGI's John Shelton is in fine evidence here on the soundtrack, which is resplendent with time signatures from radio station WWVH, and motor sounds from seismometers to the generators powering field geometers.
'Fire in the Sea' (1973) 10m, dir. Bert Van Bork. In contrast with the "hard-science" treatment in 'Heartbeat of a Volcano', this unnarrated film poetically conveys the exceptional forces at the nexus of land and sea.
'Mesa Verde: Mystery of the Silent Cities' (1975) 14m, prod. Bert Van Bork. Few might argue the case that this film sets the standard for the Anasazi aesthetic in academic classroom film. Flying within impossibly narrow canyons to achieve dizzying shots of cliff-dwellings, Van Bork used two pilots during the filming, one of whom quit in the middle of the shooting out of fear for his life, reminding the filmmaker that he had children. Van Bork's masterful shots were accomplished by removing the helicopter door, mounting the camera on a fixed mount, then directing the pilot through a headphone mic to fly in various trajectories. As if the breathtaking displays of the terrain and dwellings aren't enough, Van Bork also begins some pan shots with abstract architectural designs abruptly jutting out from behind incomplete shadowy formations, resembling more a German expressionist painting than an ancient, deserted town built into the rock. The filmmaker tells an interesting story about the narrator of the film, Jack Palance. Contacting the actor by telephone, Van Bork secured Palance's agreement to do the narration provided the script was acceptable. After reviewing it, the actor suggested they meet at one of Hollywood's finest restaurants to discuss the project: Bob's Big Boy! With Palance's dramatic interpretation of the text accompanied by the haunting percussion ensemble musical score by Hans Wurman, the film transcends the didactic historical and dry anthropological, and transfixes the viewer instead by offering an in-motion armchair view of the challenging location these long-forgotten people chose as home.
'Richard Hunt: Sculptor' (1978) 14m. dir. Bert Van Bork . Hunt, who welds junkyard materials into fantastic art forms, discusses his own history as a black sculptor. The filmmaker originally met Hunt at a museum opening, where the sculptor pointedly referred to himself as a sculptor first, and eschewed characterizing himself as a "black artist". His sculpture of John Jones, the first African-American elected to an Illinois public office, is reminiscent of Rodin's 'Balzac' in abstraction, though not in form. See the Smithsonian Institution's oral history interview with him at: http://artarchives.si.edu/oralhist/hunt79.htm
'Protists: Form, Function, and Ecology' (1986) 20m, dir. Bert Van Bork. Educator Benjamin Bloom, in discussing his three domains of learning, emphasized the value of the affective, which, to paraphrase, inculcates a stimulus that motivates the student to want to learn more about a given subject. In searching for superior academic films, one looks for affective triggers that induce interest, instead of sleep. Van Bork specialized in visually arresting images, intended to keep the student riveted on the film. Here, for example, he focuses on parasitic intestinal protists, the surprisingly sad death of a paramecium, and the contents found through a window in a steer's rumen, from which a researcher grabs a handful of partially digested cud, wraps the slop in a cheesecloth, then wrings it out to obtain protists for microscope slides. Worse for us: plasmodium, the cause of malaria, and the knowledge that protists have been around for 500 million years, 100 times longer than humankind.
'Eyewitness' (1999) 38m, dir. Bert Van Bork. Nominated for an Academy Award in 2000, the film examines paintings and sketches done by prisoners in Nazi concentration camps. Van Bork painstakingly traced the chronological paths of three artists, Jan Komski, Felix Nussbaum, and Dina Gottliebova, conducted interviews, and provides examples of art never before seen on film. Like much of Van Bork's other work, light and shadow are dramatically juxtaposed. Here, the power, and occasional beauty of the art, are a prelude to the horrors surrounding their creation. In Gottliebova's case, she was requested to paint eleven watercolor portraits of Gypsy prisoners, who became her friends. Upon completion of the final portrait, Mengele sent them to the gas chambers.
'Eyewitness', although thematically different than Van Bork's earlier work, draws heavily on the stylistic elements perfected in his days as an academic filmmaker.