Philip Stapp's Filmography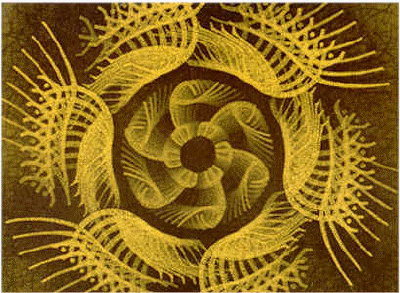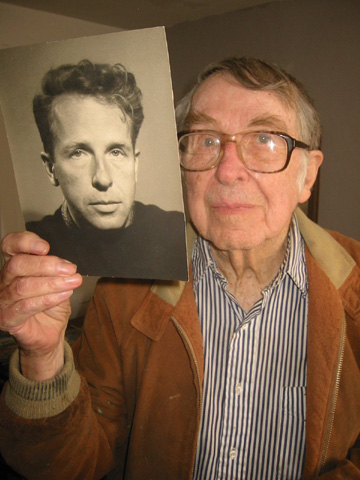 Detail from the film 'Symmetry'' (1966) Philip at 42 and 92 (photo by Geoff Alexander)
Compiling Stapp's filmography is an ongoing process. Philip never kept records of many of the films on which he worked, thus compiling his filmography remains a challenge. Please contact us if you're aware of a film on which Stapp worked that we haven't listed. Many of the Stapp-animated films listed below were made by other directors, when indicated. Films are listed chronologically.
'South American' titles (1940-5) Julien Bryan was hired by the U.S. Government to make a series of twenty-three films covering the many positive cultural aspects of South American countries, for which Stapp contributed the main titles, and flat and relief maps. Films in this series include:
Atacama Desert (1943)
High Plain (1943)
Bolivia (1944)
Lima (1944)
Paraguay (1945)
Peru (1945)
South Chile (1945)
Boundary Lines (1946, directed and written by Stapp). In this, the first Stapp-produced film emerging from his European period, we see the emergence of two techniques that would come to fruition three decades later: the animated musical "line", and the evolving scroll. The former, consisting of an animated line that rises and falls in conjunction with musical pitch, suddenly bursts in accompaniment to composer Gene Forrell's multiple voices. While never again appearing in Stapp's films, this technique re-appeared in his two-dimensional multi-panel paintings of the 1970s, suggesting dance figures propelled by converging and diverging lines based on the structure of musical forms. In the latter, an arrow shot by a primordial hunter races across an animated continuum of time, changing its payload to represent the armament of choice throughout time, eventually ending as an atomic bomb, ready to descend on a city. 'Boundary Lines' refers to the imaginary lines of prejudice that separate individuals, races, and countries. Their legacy is graphically represented by lynchings and concentration camps.
Picture in Your Mind (1948) Sent by the U.S. government as a participant in the Marshall Plan with a specific mission to assist the French in re-gearing their animation studios, Stapp discovered a Europe much-decimated by war, but in further danger of annihilation by nuclear weapons. Returning to the U.S., he produced this alarming-yet-hopeful film, replete with its lonely, Tanguy-inspired landscapes peopled with static figures casting long shadows across charcoal-colored plains. While taking the risk of leaning a bit toward didacticism, Stapp managed to urgently convey the thought that world destruction was not necessarily inevitable, provided that people embrace, rather than reject their cultural and racial differences. 'Picture' is a unique document resulting from the sometimes dreamy, sometimes nightmarish vision of the artist in a war-torn land, with the spectre of death hovering ever-so-slightly ahead.
Time for Bach, A (1948) Attempts by pictorial means to integrate Bach's music and its function today into the many varied and contradictory patterns of modern life. Includes a rehearsal of the Bach Aria Group, an organization of singers and instrumentalists formed by William H. Scheide to perform arias from little known Bach church cantatas. Features an animated sequence by Philip Stapp to accompany the Bach C Major Organ Fugue which opens the film.
Shoemaker and the Hatter, The (1950) Produced for the Marshall Plan's Economic Cooperation Administration (ECA) by John Halas and Joy Batchelor, Ltd., this film featured animation supervised by Stapp.
Without Fear (1951) Another ECA Marshall Plan film, directed by Peter Sachs, with production supervision by Stapp.
'Hugo' animated films (1952) Stapp provided the concept for three animation shorts made by the celebrated Dutch animator Marten Toonder and produced by a Mr. Rathvon under the auspices of the Promotion Division of the Marshall Plan Organisation (then based in Paris) with the intention of promoting the idea of a unified Europe. These films were 'Hugo and the House of Europe', 'Hugo's Garden' and 'Hugo in the Circus'. In the 'Circus' film, different nations are depicted as circus performers. Music was composed for two of them by Lex van Delden, the other by Hugo de Groot. There appear to be no extant prints of these films. Thanks to Lex Van Velden, Jr., and Jan-Willem de Vries for the information about these films.
Animal Farm (1953) Contributed animation to this John Halas/Joy Batchelor adaptation of Orwell's story.
Transatlantico (1953) in Italian, 10m. Made to appeal to all ages, this animated color film promotes the idea that Americans and Europeans all belong to a single community of nations. A fast pace and whimsy keep the lesson light-hearted. This shortcut through history is amusingly set to the rhythm of Kubik's music: Europeans discover and colonize the New World, the colonies dispute with King George, the Liberty Bell reverberates across the ocean, the French and Industrial Revolutions draw the two continents closer. Today everybody hops across the Big Pond—artists, scientists, business people, students and tourists. Produced and directed by Andre Sarrut and Jacques Asseo, supervision by Philip Stapp, music by Gail Kubik. Produced by Madeleine Films (Philip Stapp), Paris, for MSA. This was a Marshall Plan film, more at http://www.marshallfilms.org/filminfo.asp?id=T-3
Defining Democracy (1954) Stapp contributed animation for this Encyclopaedia Britannica film.
To Your Health (1955) In a film directed by Stapp for Halas and Batchelor, animators Brian Berthwick and John Smith present a beautifully animated, but often preachy tale about the perils of alcohol consumption. Produced by Mary Losey for the World Health Organization.
Candlemaker, The (1957) Another Halas and Batchelor film in which Stapp is credited with "Layouts."
Flaming Sky (1960) Produced by Lothar Wolff for the 'Planet Earth' series, created by WGBH and the National Academy of Sciences. This is a study of auroral displays. Presents current theories on the nature of auroras and their relationship to events on the sun and to phenomena in and about the earth. Uncredited animation by Stapp.
Hidden Earth (1960) Produced by Lothar Wolff for the 'Planet Earth' series, created by WGBH and the National Academy of Sciences. Discusses earth's interior.
Nearest Star (1960) Stapp animated some of the solar sequences in this film produced by Lothar Wolff for for the 'Planet Earth' series, created by WGBH and the National Academy of Sciences.
South America (1960) (Some artwork by Stapp)
Amazon Family (1961) Directed by Francis Thompson, with maps by Stapp.
Our Election Day Illusions: The Beat Majority (1961) Produced by Bill Leonard for 'CBS Reports.' Stapp provided human figure animation.
Tropical Africa (1961) Stapp produced animation for this film directed by William Claiborne.
Water: a Human Right! (1961) Produced by Mary Losey of the World Health Organization, and United Nations, this Stapp-directed utopian view of international cooperation over water rights was written and animated by Stapp, combining small amounts of live-action footage with artistically-treated still photography and Stapp's pointillist-inspired floating images.
The Gift (1962) An animated film opening with a description of the life of Christ based upon the Apostles' Creed. The remainder of the film is an application of the Christian faith, interpreting stewardship as it relates to contemporary life. Design, direction and production by Philip Stapp. A film presentation of the United Presbyterian Church in the U.S.A.
Africans All (1963, directed by Greg Knowles) Stapp introduces stereotypes (white explorers in cooking pot, etc) and occasional graphics in this travelogue.
Ancient Egyptian (1963) Directed by Le Roy Leatherman, Stapp animated the introductory sequence.
Israel: Story of the Jewish People (1965) Stapp here depicts the history of the Jewish people from early times through WWII. Approximately 13 minutes of te opening of this film are Stapp's alone. The remainder consists of live footage. Produced by Julien Bryan.
Middle Ages: Rise of Feudalism (1966, prod. George Vicas) This film is an edited educational version of the NBC televison program "The Middle Ages," which aired in May, 1966. Much, if not all of the animation was done by Stapp.
Symmetry (1966) In perhaps his greatest film, Stapp's stylized and pointillist-inspired abstract images dance in a surrealist floating world reminiscent of Japanese "ukiyo-e" illustration, the "stage" seen from three perspectives (overhead, direct, and diagonal), the figures continually rotating, dividing, and converging.
First Americans (Part I): And Their Gods (1969) Directed by Stapp. Utilizing pointillist, abstract, and multiplanar split-image figures, Stapp describes Mayan and Aztec cultures, unfolding in codex-like form, accompanied by ethno-concrète music by Thomas Wagner & Arthur Burrows.
Quiet Sun, The (1969) prod. Lothar Wolff for the National Academy of Sciences. Stapp created the Sun medallions that begin the film.
Ancient Africans (1970) Produced by Sam Bryan, with mostly live footage by Sam Bryan accompanied by music from Thomas Wagner, Stapp's animation accents the story of Kush, Axum, Zimbabwe, Ghana, Mali, Songhai, and others.
It's the Greatest Little City (1970) This funny animated short, a cynical look at the excesses of commercialism in city and town planning, was produced at Ohio State University, with animators Thomas Crane, Terry Campbell, and Elizabeth Lloyd, directed by Stapp.
How Old is Old? (1971) Stapp animated portions of this film on scientific dating. Produced by William H. Terry.
Ancient Chinese: An Introduction (1974) Although written, directed, and animated by Stapp, this film is largely based on old prints and live footage, with a bare-minimum of Stapp graphics.
First Americans (Part II): Some Indians of the Southlands (1976) Directed by Stapp. Stapp's pointillist style here has matured since the first of the series, done in 1969. Here, he also makes extensive use of parallel images converging and diverging on the multi-plane camera.
Sea Within Us, The (1976, prod. Sid Milstein). Stapp animated this Sid Milstein-produced film, detailing fluid systems within the human body, made for Searle & Co. by Aegis Productions.
Homage à François Couperin (1978) Also known as "Butterflies". Directed by Stapp, a three-minute fantasy of butterflies and dragonflies cavorting amongst the pussywillows, Japanese-inspired animation accompanied by two variations on keyboard works by the Baroque composer.
High Blood Pressure: A Game of Chance (1979, dir. Sid Milstein) We're not sure what we liked best, the big floating pointillist steak and egg platter, or the galaxy-like arteries collecting all that cholesterol. In this animated ode to heart disease produced by the American Heart Association, Stapp takes us on a dizzying ride through the heart, lungs, and blood vessels, stopping briefly for cigarette, ice-cream, and fatty meat breaks.
High Blood Pressure: If Only It Hurt a Little (1979, dir. Sid Milstein) Stapp's pointillist body parts and functions are a highlight of this fun film directed by Sid Milstein for Aegis Productions and the American Heart Association.
High Blood Pressure: What it Is, What it Can Do to You (1979, dir. Sid Milstein). Lots of Stapp animation on the circulatory system.
High Blood Pressure: What You can Do About it (1979, dir. Sid Milstein) Another film in this four-part series, with lots of Stapp animation.