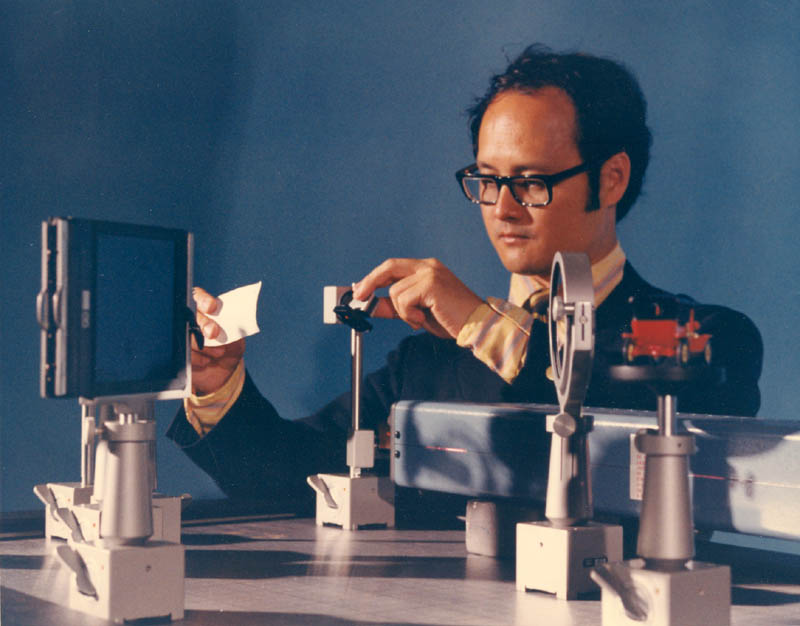 So you'd like to assist us in uploading films for free access on the Internet Archive? Your donation can make this happen. To nominate a film, visit our AFA chronological Film Show pages and pick a film, or easier still, pick from the list below, of favorite films from the past that are already eligible. Choose from Animated, Art & Avant-Garde, Business, Education, & Industry Documentaries, Dramatic, Ethnographic (African, American Indian, Latino, Middle East), Music & Dance, and Science films. Please read our Caveat at the bottom of this page regarding condition and availability. View the films that have already been digitized and uploaded.
Animated Films
'Circus' (1959) 11m, dir. Willis Simms. Fifty-nine junior high students combined to paint figures, backgrounds, and animation for art teacher Simms, with music by music teacher Robert Clark. A charming, wonderful film.

'High Blood Pressure: a Game of Chance' 1978, 10m, dir. Sid Milstein. Almost entire film is Philip Stapp's animation, with an exit piece by Dr. Harriet Dustan, MD, of the Cleveland Clinic.
'High Blood Pressure: If Only It Hurt a Little' (1978) 25m, dir. Sid Milstein. Uses animation by Philip Stapp and two and mimes (Claude Kipnis & Rita Nachtman) to describe high blood pressure and tell how it can be treated. Neat history of study of blood and pressure, stethoscope, etc., with music by Oscar Brand.
'High Blood Pressure: What it Is, What it Can Do to You' (1979) 10m, dir. Sid Milstein. Wonderful animated sequences by Philip Stapp highlight this short film.
'High Blood Pressure: What you Can Do About It' (1978) 15m, dir. Sid Milstein. Almost the entire film consists of Philip Stapp's animation, with an exit piece by Dr. Harriet Dustan, MD, of the Cleveland Clinic.
'Trip to the Moon' (1958) 14m, dir. Karl Stanzl. Children of the late 1950s were fascinated by space travel. In 1956 or 1957, An international art contest was launched, open to children of six to fifteen from the United States, Austria, France, Germany, Japan, Great Britain and Russia. The subject? Space travel. This film showcases many of the winners, a fanciful, charming film illustrating what a trip to the moon entailed for a generation filled with optimism for the future.

Art & Avant-Garde Films

'A Different Approach' (1978) 22m, dir. Fern Field. A hilarious take on PWD films starring Michael Keaton, also with Betty White, Carol O'Connor, Jim Nabors, Martin Mull, Ed Asner, Norman Lear. Tells the story of a producer who shows an unfinished film to his boss and overcomes objections against his unique presentation of the message 'hire the handicapped.'
'Antonio Gaudí' (1965) 30m, prod. Ira Latour. This film, in beautiful color, is a tribute to the work of the Catalan architect Gaudi, featuring many of his buildings, and Parc Guell as well. LaTour has written a wonderful narrative on the making of this historical film, at www.iralatour.com/writings.cfm?action=show&id=9
'Color' (EB,1954) 6m, dir. Paul Burnford. Blink, and this entirely too-short film goes away. But in the brief six minutes, magical things occur: broad swaths of abstract colors and shapes coat the screen, to an equally abstract soundtrack, dissonantly played by Werner Bracher moving an object across the piano strings to create an autoharp-like ambiance. It can be argued that films like this formed a strong foundation for the psychedelic era.
'Creation: Artist at Work' (1969) 15m, uncredited director. Shows prize - winning Hungarian glass designer Erzsébet Szabó creating a large glass vase from its conception on paper through many trials to the form that finally pleases her. Wonderful experimental musical score by an uncredited composer-musician. We become involved in the process of creation as she guides and encourages her two skilled assistants wh o blow and press the glass into shape.
'Gallery' (1971) 7m, dir. Ken Rudolph. What would you say if someone told you they could show you history of art in seven minutes? Rudolph can, and does. This film mosaic of 2000 rapid-fire images highlights of the best in Western art, with music by Wendy Carlos.

'Mudflat' (1980) 30m, dir. Richard A. Reynolds. Years ago, artists would walk around the muck at the edge of the Bay in Emeryville, and build loads of sculpture out there on the flats, created from driftwood and found objects that drivers would enjoy as they motored south on the old Highway 17. Grabbing material off someone else's work was considered fair game and part of the fun, and contributed a kinetic dynamic to the ongoing display. Now the place is a park, and the sculptures are gone, but you can see what it used to be like in this neat and funny documentary by Reynolds, augmented by Erich Seibert's wonderful musique-concrète/time-lapse sequences.
'Village Potters of Onda' (1966) 27m, dir. Edith Sperry. Shows the activities and ways of life of Japanese folk potters in Onda, a romote village in the mountains of North Central Kyushu, Japan. Presents a detailed account of traditional pottery - making techniques which have remained relatively unchanged for more than250 years. 9 families in village make pottery, including Sakamoto, Yunase (sp?), Kokakuro (sp?). Techniques originated in Korea. Use a total of 7 glazes, kiln is fired every two months, uphill stoking of progressive kiln chambers.


Business, Education, Industry, Nature & Science
'Electrostatics' (1958) 30m, prod. Milan Herzog? Ever wanted to take a peek at the inside of the world's largest Van De Graaff generator? The engaging Dr. David Lutyens does that here, and pulls apart a small one to show how it's constructed. This "lost" film was never distributed, and is a rare Kodachrome answer print from the collection of the late Milan Herzog. We surmise that it was intended to be part of a series entitled 'Physics Course for Secondary Schools,' to be distributed by Encyclopaedia Britannica films. Here, Lutyens illustrates positive and negative charges with scarf, coat hanger, comb, and balloons before he gets to the big stuff. A classic.
'Extending Students' Thinking' (1976) 30m, uncredited director. In this classic of pedagogical film, UCLA's Dr. Madeline Hunter here explains Bloom's Taxonomy to instructional aides in one of the twelve films in the 'Aide-ing in Education' series. Shows the usefulness of this taxonomy through many practical examples of real classroom episodes. Exemplifies each step of Bloom's process by questioning the students appropriately. Described are Information>Comprehension>Application>Analysis>Synthesis>Evaluation. Stories used are 'Goldilocks and the Three Bears' and a story by William Saroyan. The unnamed aide wears a very short miniskirt while seated and reading to children, reflective of the era. Madeline Cheek Hunter was one of the more influential educational theorists of the 20th century. This film underscores why.
'First Fifty: EBE's Golden Anniversary Retrospective' (1978) 20m, prod. Don Hoffman. Frankly, Encyclopaedia Britannica made a lion's share of the best academic films in the genre, and many of them are as timeless today as when they were made. This wonderful promotional film, we suspect, was used by EB salespeople as a gift for important customers, and also provides a good historical record of how EB saw itself as a contributor to the history of educational film. It's narrated by Jim Brill, who narrated many of EB's pre-1955 titles. Along the way, we're treated to excerpts from some of EB's best-selling titles, including some of its better films from the 1950s (nearly all of them by John Barnes).
'IBM 3650' (1974) 30m, dir. Phil Coulter). A marketing film produced for for IBM , the film shows the IBM 3650 Retail Store System, which was one of the first fully integrated, bar code based, sales and inventory systems. Several large components were part of the complete package, including tag printers, readers and mass storage.
'Informers I' (1970?) 30m, dir. Jonathan Lucas. This was one of three films made in a series that explored the common theme of using paid and unpaid informants to elicit information leading to the arrest of a suspect. Here, when bikini-clad buxom bombshell Joyce Mandel (known today by her pin-up name of Alexis Love, as was determined by your AFA research team) finds she's been burgled, she jiggles --- I mean runs --- up the stairs to heavingly --- I mean breathlessly --- call Redondo Beach's finest for assistance. They're there so fast that you'd swear they've got the address mammar --oops, I mean memorized. She's lost her chest --- I mean chess set, which is "the only thing she got from her marriage". The cops eventually get around to visiting their favorite snitch "Gabby", who as played by Al Dennis, is the best and funniest actor in the whole series.
Ornithology Special: We have a number of short bird films by directors such as Olin Sewall Pettingill Jr., Murl Deusing, and Dan Gibson. Contact us for the bird(s) of your choice, and we'll recommend a film that is appropriate.
'San Jose 70/71' (1971) 27m, unknown director. This defines the concept of 'lost' film. The credits having been stripped off somewhere in the distant past, no one seems to know who produced this film, but it's brightly optimistic tone is indicative of the youthful energy of this city of only 500,000 people. Here we visit City Hall, with Ron James as mayor, the impossibly young future mayors Norman Mineta and Janet Gray Hayes, and their Council counterparts Virginia Schaeffer, Joe Colla, Walter Hays, Kurt Gross, and the ever-testy Dave Goglio. A city with a future! The redevelopment agency is hard at work here, bringing you the spanking new Park Center Plaza development, and the highly touted, remarkable Performing Arts Center, just beginning construction, which will finally put San Jose on the cultural map of the nation.
'TV News: Behind the Scenes' (1973), 29m, dir. Michael Livesey, produced by John Barnes. Shows the tight editorial and technical teamwork responsible for a local television news program. Depicts reporters interviewing actor Burt Reynolds and actress Dyan Cannon, examining the effects of an emergency water main break and covering a massive demonstration on Park Avenue. Features WABC anchorman Roger Grimsby, reporters Bill Beutel, Geraldo Rivera, Robert Labe, and Melba Tolliver.

Documentaries
'Bertrand Russell Discusses Mankind's Future' (1960) 14m, director uncredited. In an interview with Woodrow Wyatt, Lord Russell envisions an organized and static world. He also points out man's capability, through education and self - knowledge, to abolish war, poverty and disease.
'Ohrid Express' (1965) 12m, dir. Robert Legrande/Jean Dasque. We join the idyllic world of conductor Petra Mihalowski, whose slow, narrow-gauge Macedonian train was built in 1895, and runs from Presak to Orhid. Here are charming scenes of laundry washed by the lake, the soapy water heated in large copper kettles.
'Pineapple Culture' (1955) 10m, prod. Paul Hoefler. Workers are shown planting young plants, bent over and using a since-outlawed short-handled hoe, to the tune of 5-7,000 plants per day, and all the narrator has to say about it is that eventually, machines will do the work. Some of the rows in the film bear the words "Del Monte", leaving us to wonder if the filmmaker was given an expense-paid holiday in exchange for some PR work, with enough shots left over for an ed film.
'VD' (1972) 26m. dir. Richard Leacock. Presents interviews with actual patients and physicians in which symptoms and treatment are explained to dispel much of the mystery surrounding venereal diseases. Shows Project Venus, a teen-run hotline in Philadelphia, and other clinics, including one in Boulder, CO, and actual examinations. According to director Leacock, the man describing his NSU symptoms is filmmaker Stan Brakhage.
'Whales and Whalermen' (1970?) 15m, photographed by Dick Reucassel, prod. Paul Hoefler. As with many Hoefler-produced films, we're left to wonder what percentage of the film involved him directly. What we can say is that, in the middle of the "save the whales" business of the 70's, Hoefler released this film largely laudatory of the whaling industry, possibly the gruesomest, most horrifying whale hunting film ever made.


Ethnographic Asian
'Korea' (1975), 25m, uncredited director. This film documents a day in the life of a 12 year old Korean girl, learning to dive as a haenyeo on the island of Jeju. This novice diver is of the last generation that will engage in this vocation, and serves as an important historical document. Haenyeo divers are able to dive 30-50 feet with no breathing apparatus, holding their breaths for 2-3 minutes. From 30,000 divers in the 1970s, there are only an estimated 5,000 of them today, most over the age of 50. The film shows the girl diving with older women, going to school, and showing reverence for her 75 year old grandfather on his birthday. This film is in the process of being sponsored.
'Village Potters of Onda' (1966), 27m, dir. Edith Sperry. This film shows the activities and ways of life of Japanese folk potters in Onda, a romote village in the mountains of North Central Kyushu. Presents a detailed account of traditional pottery - making techniques which have remained relatively unchanged for more than250 years. 9 families in village make pottery, including Sakamoto, Yunase (sp?), Kokakuro (sp?). Techniques originated in Korea. They use a total of 7 glazes. The kiln is fired every two months, uphill stoking of progressive kiln chambers.
Ethnographic European
'Anastenaria' (1968) 20m, dir. Peter Haramis. Dionysian worship in modern Greece, with lyra, drum, and fire dancing. Anastenaria is a form of worship taking place on May 21, sanctioned by the Greek Orthodox Church. Here we experience the slaughter and communal eating of a calf, a procession and the final initiation dance.
'Farmer-Fishermen' (1948) 15m, dir. Ronald Craigen. Narrated in the first-person, a boy's narration of fishing culture in Norway. The boy and father return to farm during warm months, and he and his sister tend flocks for the summer in a mountain hut, away from their parents. Many other adolescents do the same, making for great camaraderie in the mountains. Net mending, potato planting, weaving, etc. Scenes from Bergen, and village of Floro. A remarkably beautiful film.
'On Mediterranean Shores (Southern Greece)' (1948) 20m, dir. John Ferno, photographed by Richard Leacock. Depicts life on the shores of the Mediterranean and trade on the sea itself. Portrays the Corinth Canal, Kephellania, Pireaus, andAthens, as well as travel through the Ionian and Aegean Seas. Shows Constitution Square and the Acropolis.

Ethnographic Hispanic and Latino
'Alfareros de Puebla' (1968) 15m, unknown Director. This film discusses the pottery industry of Puebla, Mexico and describes the creation of Talavera tile. Here we see the entire process, beginning with digging mud and preparing clay. The film shows potters, painters, and firing in the kilns of the La Trinidad factory. Shows use of lead-based slip (not approved by OSHA) and perforated squares used to outline the designs in the tiles for the painters. A beautiful and lost film detailing an important element in the culture of Puebla.
'Cada Día Sé Más (1963) 16m, unknown Director. This most interesting film describes a typical day of an upper-class teenage boy in Mexico City. We begin by joining a typical upper class Mexican family at breakfast. Soon, his friend picks him up in a new Opel coupe to go to the Escuela Moderna Americana prep school. There are no Mexican Indians in the film, with the possible exception of the family maid. The film essentially portrays elements in the family culture, education, and socialization of Mexico's future leaders. Films such as this Spanish language instruction film had to pass through Mexican censors, concerned about how their country was being perceived in the United States.
'El Organillero de Madrid' (1963) 14m, dir. José López Moreno. This exceptional and rare film portrays a traditional type of organ grinder in Madrid. The barrel organ is a portable instrument that uses perforated paper cards that produce music when passing over a roller surface, activating a bellows and blowing air through a tuned pipe. This film follows the organist and his young son pedaling the organ to various places in Madrid, including the San Antonio de la Florida chapel, and Plaza Mayor. Scenes include people throwing coins from windows, and boy picking them up. The film is full of wonderful streets scenes of a bygone time in Madrid. Director Moreno was best known for a series of Spanish horror films.
'Valle de las Palmas' (1966) 11m, prod. D.L. Richardson. Here Pablo, a Mexican boy, tells about his family, friends and teacher, and the farm life in his valley. A terrific "day in the life" story of a rural family of a country doctor living in a hamlet of Northern Baja California. Home, work, and school scenes depict life as it was in 1966

Ethnographic Middle East
'Ancient World: Egypt' (1952) 55m, dir. Ray Garner. Traces the story of Egypt from the prehistoric period to the time of the Ptolemies. Pays particular attention to the Nile, Temples, Pyramids and the Sphinx. Garner's masterful shooting includes a single shot of ruins, light and dark as clouds pass, a signature of his. Script by Garner is well-written, including: "For Egypt is a monument, not to the conqueror or statesman, but to the artist, the architect, the painter, the sculptor, whose works will remain in the minds of men, when pomp and ceremony are but whispering echoes in the corridors of time." Music by Menelaos Pallandios.
Music & Dance Films

'Jose Iturbi: Part II' (1946) 10m, dir. Reginald LeBorg. Iturbi plays piano and harpsichord, the latter a two-manual unit in a beautiful interpretation of a piece by Jean-Philippe Rameau.

'King Kamehameha' and 'Holo Holo Kaa' (1947) 8m. These beautiful black and white soundies feature the small orchestra of Lani McIntyre and the Hawaii Islanders, who performed at New York City's Astor Hotel in the 1940s. They are masterpieces of Hawaiian Swing, with snappy Hawaiian steel guitar breaks and pretty hula dancers, wonderful and rare period pieces.
'Paderewski: Lizst's Second Hungarian Rhapsody' (1938) 10m. dir. Lothar Mendes fom the film 'Moonlight Sonata', a fact that was uncovered by noted cellist and musical film historian Terry King. We wish to counter the rumor that your ciné16 staff will be conducting a hum-along of this well-known piece.

'Sascha Gorodnitzki, Pianist' (1946) 11m, dir. Israel Berman. Need we say more than Chopin's Waltz in E minor, the Mazurka in A minor, and the Paganini-Lizst 'La Campanella'?

'Yehudi Menuhin' (1948) 10m, dir. Paul Gordon. Although Geoff's Grandma Shura was the Menuhin family housekeeper, we never got the opportunity to listen to the violinist through the garden fence like she did. Here is an outstanding performance of Gypsy Airs, opus 20, by Sarasate, with Adolf Baller on piano, so we can see on film what we missed out on.


Caveats:
1) Many of these films are old, some may be the only print of a given film that we can find anywhere. While we strive to have the best print possible, it's not uncommon for a film to have splices or other damage, including missing titles, occasionally. We can correct some -- but not all -- red color shifts. We have watched and researched each of these films, and feel they're all critical to save.
2) We have made every attempt to include films that are in the public domain or are out of distribution. In the case of the latter, we will have attempted to identify current copyright holder. If we cannot, we have decided to move ahead anyway and put the film up on the Internet Archive, as it's not uncommon for companies making these films to be out of business, and/or the filmmakers deceased. Occasionally, a copyright holder could resurface, and send us a "Cease and Desist" request, requesting that the film be removed from the Internet Archive. In such a case, when provided with proof, we will honor the C&D request, and remove the film.