The Advisory Board of the Academic Film Archive of North America consists of Charles Benton and Rick Prelinger, biographies below:
Charles Benton
Since 1981 Charles Benton has served as Chairman of the Benton Foundation. Its mission is to articulate a public interest vision for the digital age and to demonstrate the value of communications by solving social problems. Among its current program priorities are projects on Universal Broadband/Universal Service, Community Media/Community Development, and Digital Media Access/Inclusion.
Charles Benton has also had a long career in the media education and entertainment businesses as President or Chairman of Encyclopaedia Britannica Education Corporation, Films Incorporated, Public Media Inc., Lionheart Television International, and Home Vision Entertainment.
In 1978, President Carter appointed him as Chairman of the National Commission on Libraries and Information Science and as Chairman of the first White House Conference on Library and Information Services, held in November of 1979. In 1997, President Clinton appointed him as a member of the Presidential Advisory Committee on the Public Interest Obligations of Digital Television Broadcasters.
Throughout his career, Mr. Benton has been an active board member and advisor for organizations in the arts, education and communications. Currently these include service on the National Foundation for the Preservation of Film in California, The Educational Development Center in Boston, the Field Museum of Natural History in Chicago, and the Consumer Advisory Committee of the FCC in Washington DC.
A graduate of Yale University, Mr. Benton did post graduate work at Northwestern University and the National College of Education and taught 5th grade at the Washington Elementary School in Evanston, Illinois. He is married to Marjorie Craig Benton and they have two children and four grandchildren.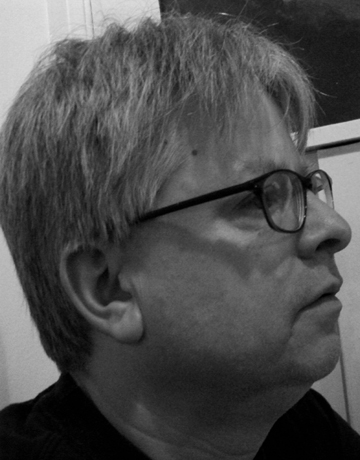 Rick Prelinger
Rick Prelinger, an archivist, writer and filmmaker, founded Prelinger Archives, whose collection of 60,000 advertising, educational, industrial, and amateur films was acquired by the Library of Congress in 2002 after 20 years' operation.

Rick has partnered with the Internet Archive to make 2,000 films from Prelinger Archives available online for free viewing, downloading and reuse. With the Voyager Company, a pioneer new media publisher, he produced fourteen laserdiscs and CD-ROMs with material from his archives, including "Ephemeral Films," the "Our Secret Century" series and "Call It Home: The House That Private Enterprise Built," a laserdisc on the history of suburbia and suburban planning.

Rick has taught in the MFA Design program at New York's School of Visual Arts and lectures widely on American cultural and social history and on issues of cultural and intellectual property access. He sat (2001-2004) on the National Film Preservation Board as representative of the Association of Moving Image Archivists and is currently Board President of the Internet Archive. In 2005 and early 2006, he was Acting Director of the Open Content Alliance, a coordinating body of major research libraries and technology companies formed to digitize large library collections and make them available online. His book Industrial and Institutional Films: A Field Guide, funded by the Andrew W. Mellon Foundation, was published in November 2006 by the National Film Preservation Foundation.

His feature-length film "Panorama Ephemera," depicting the conflicted landscapes of 20th-century America, opened in summer 2004. He is co-founder of the Prelinger Library (http://www.prelingerlibrary.org), an appropriation-friendly private research library that is open to the public, located in downtown San Francisco.