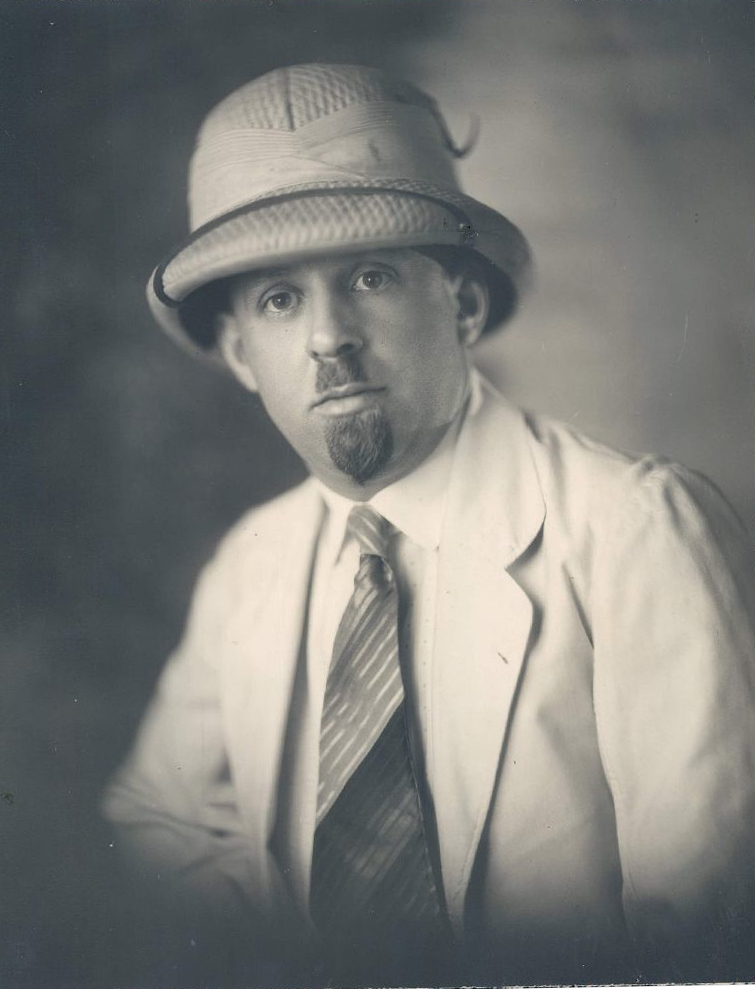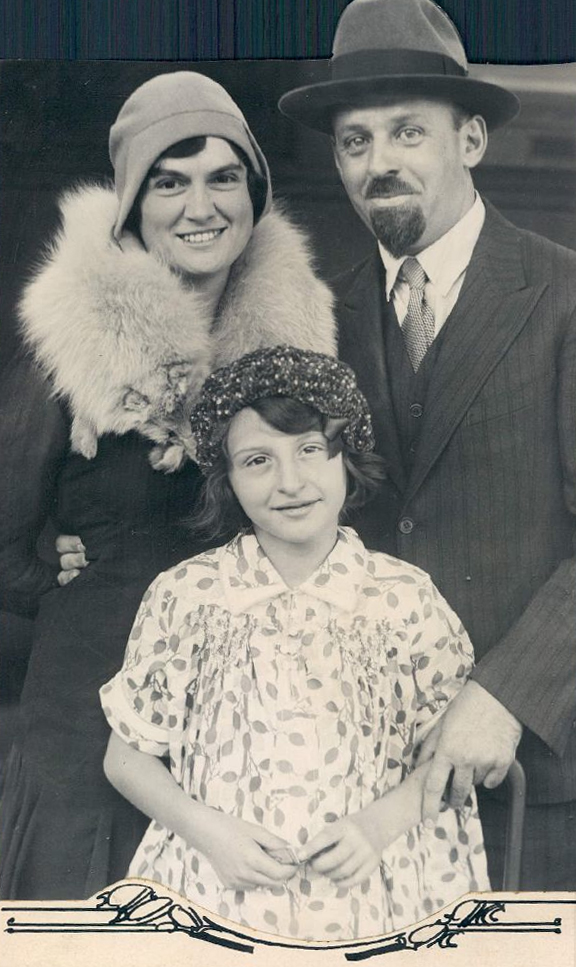 Paul Hoefler ca. 1930 Maude, Paul, and Jacqueline Hoefler, 1929
Paul Louis Hoefler (1893-1982) achieved notoriety for his feature film, Africa Speaks (1930) and his book of the same name. From the 1950s to the mid-1980s, he reached new audiences through his Paul Hoefler Productions, contributing more than eighty 16mm classroom films, in English and Spanish, on world geographical subjects.

The son of a hotelier, Hoefler was born September 6, 1893 in Spokane, living in a number of cities in California, New York, and Texas in his youth. Disliking his law studies while residing in Los Angeles, he worked as a cameraman and in other capacities for motion picture companies filming Westerns and slapstick comedies in Southern California, for directors including Thomas H. Ince and Frank Montgomery. He worked on additional films in Santa Rosa, where he also shot still photos for horticulturist Luther Burbank, and owned a movie theater in Eureka, California.

He moved to Denver, Colorado in 1915 at the age of 22, opening a small motion picture and photography business. His many projects included aerial shots of Pikes Peak, the Pikes Peak Hill Climb auto races, and a personal film made for Chicago mobsters Deon O'Banion and Louis "Diamond Jack" Alterie on a Colorado dude ranch. He served as a cameraman on the 1925 feature film The Scarlet West (dir. John G. Adolfi), filmed in Dolores, Colorado, starring Clara Bow and featuring Hoefler's wife Maude as The Wife.

Fascinated by Africa from an early age, Hoefler was well-read on the subject when he set out for his first trip to Africa on the Denver African Expedition, in July, 1925, underwritten by a number of Denver businessmen. Landing in Cape Town, accompanied by a team including Denver adventurer Cecil Ernest Cadle (1886-1944) and South African archaeologist A.J.H. Goodwin (1900-1959), he traveled to the Kalahari Desert, documented the San Bushmen on still and motion picture film, visited Ovamboland, returned to Cape Town, and sailed home from Durban. His eight reel silent film The Bushmen (1927) is deposited in the South African Film, Video, and Sound Archive.

In July 1928, he returned to Africa, leading the Colorado African Expedition. Said to be the first transcontinental crossing of Africa by motor truck, the 14-month excursion from Mombasa, Kenya to Lagos, Nigeria touched Lake Victoria, the Congo, Lake Chad, and the Pygmies of the Ituri Forest along the way. His 469-page book Africa Speaks: A Story of Adventure (1931) describes the expedition.

In 1931-1932, he led the Colorado Asiatic Expedition to India and Sri Lanka (Ceylon), bringing along wife Maude and young daughter Jacqueline (1921? – 2015).

By 1936, he was operating Paul L Hoefler's World Picture Service, offering photographs of African, Asia, and the Western United States to periodicals and educational companies and organizations. During World War II, he served with the U.S. Army Air Force, shooting aerial photographs in eastern Africa, later taking on the role of AAF Public Relations Director in the Middle East.

After the war, he founded Paul L. Hoefler Productions in Los Angeles, moving to La Jolla, California in approximately 1961. He produced more than eighty 16mm classroom academic films on world subjects, a number of them distributed by friend Walt Disney's Buena Vista subsidiary. Hoefler filmed his own material as well as producing films made by other cinematographer/editors, including Fredric Christian (Ethiopia), Willard C. Hahn (Pacific, South America), Ted Phillips (India), and Jackson Winter (Middle East).

He served on the board of the San Diego Zoo, responsible for bringing an African white rhino to the collection.

Hoefler married three times, first to Maude B. Bush (b. 1902), his last to Sylvia P. Spencer Christian in 1967, widow of filmmaker/photographer Frederic Christian, who made the film Ethiopia: Africa's Ancient Kingdom (1961) for Hoefler.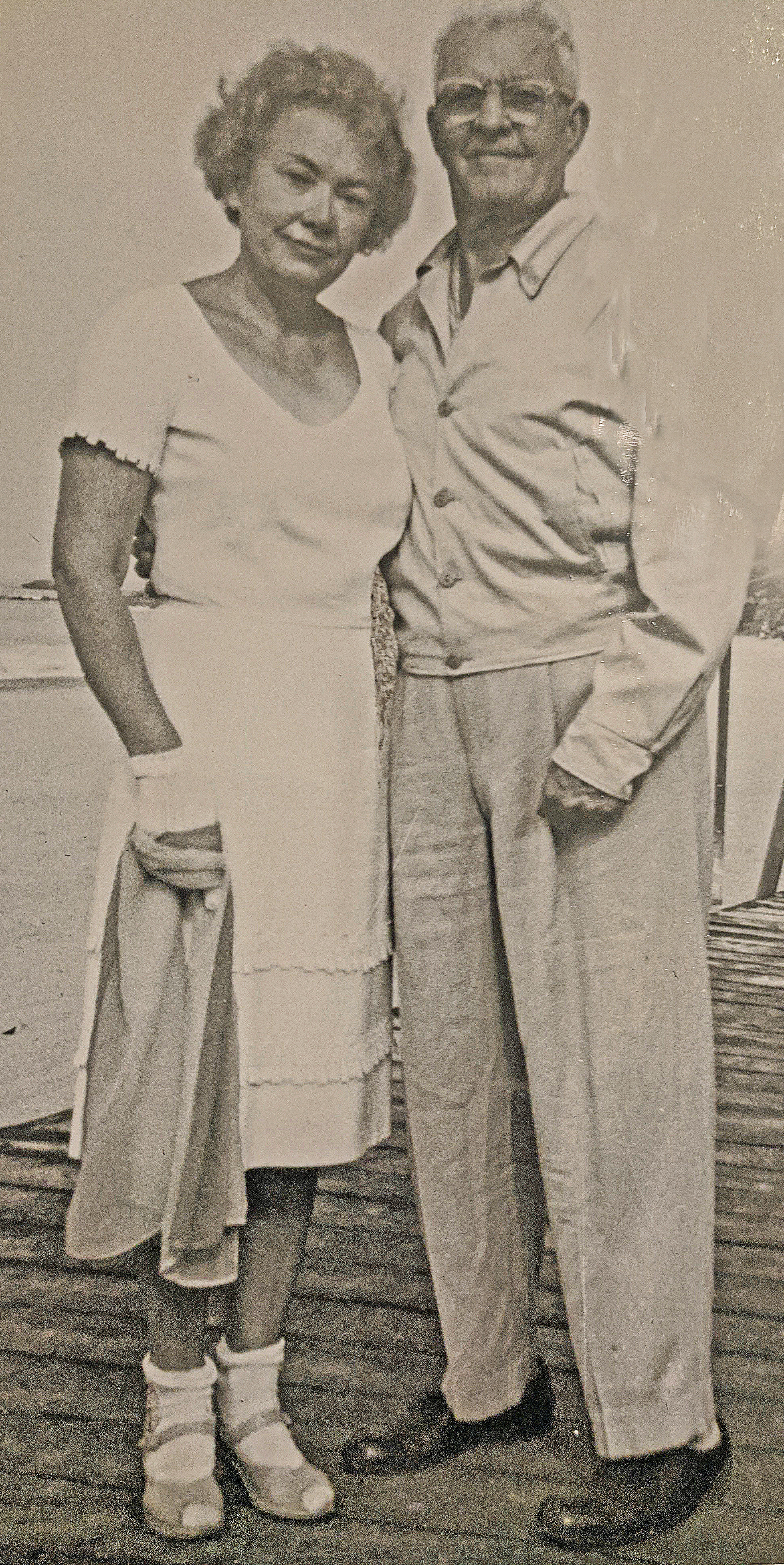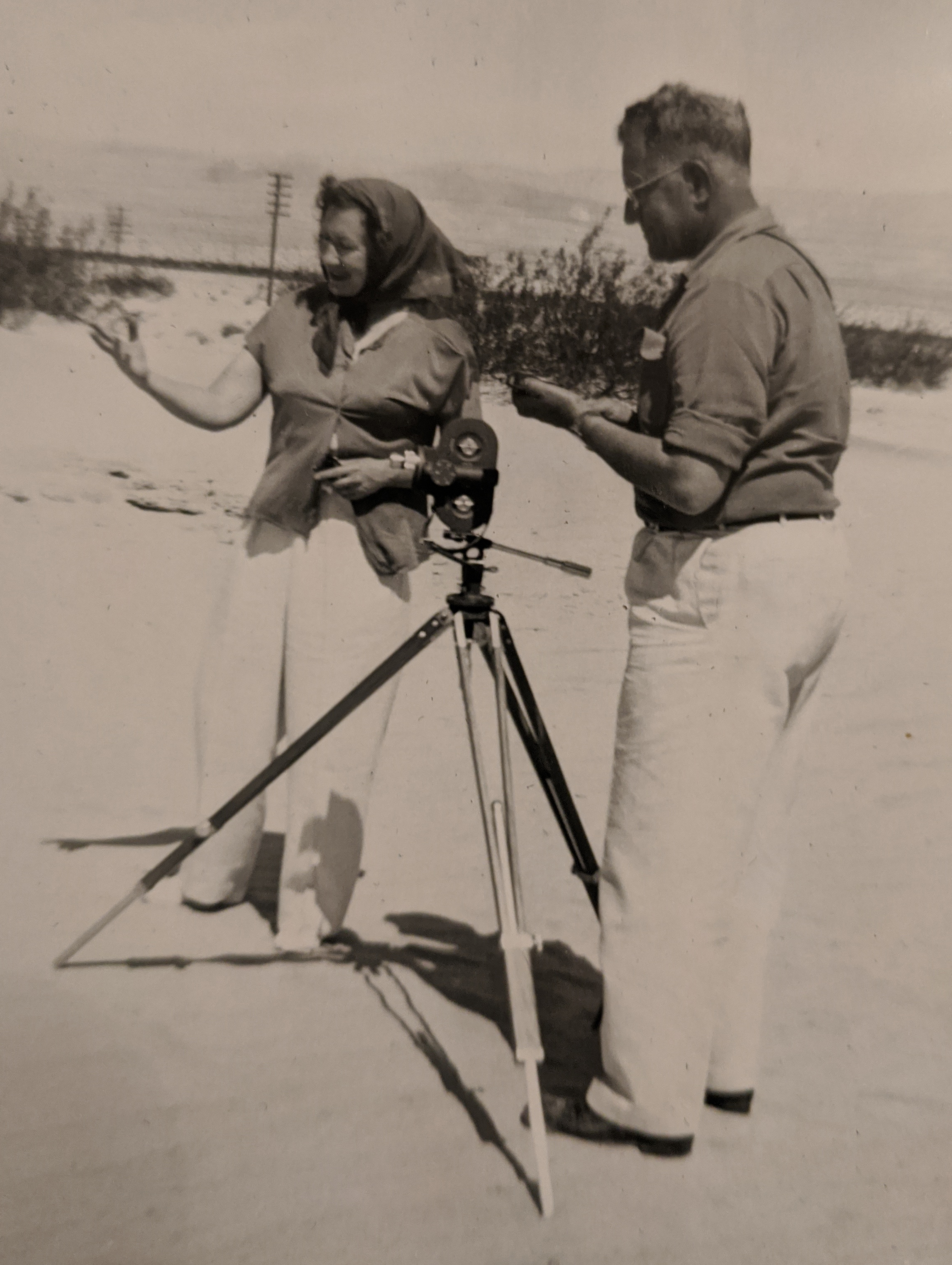 Sylvia and Fred Christian, 1956 Sylvia and Fred shooting in Palm Springs

Sylvia and Frederic Christian made geographical silent films in a number of countries, narrating them on a nationwide lecture circuit, represented by firms including John West's National School Assemblies and Southern School Assemblies, Antrim in Philadelphia, and Harold R. Peat, in New York City. Their film River of No Return (1943) depicted a perilous trip through the Salmon River on a hand-built boat.

Sylvia Spencer (1901-1990), daughter of well-known balloonist Stanley Spencer, met Frederic Gerard Christian (1900-1966) in a small town outside Spokane, Washington while he was engaged in a still photo project for a railroad. https://en.wikipedia.org/wiki/Stanley_Spencer_(aeronaut)
They married, eventually moving to Laguna Beach. Their photo studio specializing in high school yearbook photography provided the means to travel internationally and produce their lecture films, made primarily in Europe and South America. They counted Haile Selassie, who invited them to make a film in Ethiopia, Ethiopia: Africa's Ancient Kingdom (1961, 17m, Paul Hoefler Productions) among their friends. From 1946 through 1956, the Christians' film lectures were provided by their niece, Joyce Hale.

Sylvia Christian married Paul Hoefler after Frederic's death in 1966. Paul Hoefler passed away in 1982, Sylvia Christian Hoefler in 1990. Paul Hoefler's daughter Jacqueline Hoefler Troyer passed way in approximately 2010. The Christians had no children.

There is little publicly available informationon Paul Hoefler (or Frederic and Sylvia Christian) today. Robert J. Gordon's book Picturing Bushmen: The Denver African Expedition of 1925 (1997) makes extensive use of Hoefler's diaries, written on the trip. His papers are archived in the Denver Museum of Nature & Science, Alfred M. Bailey Library and Archives, and a number of his photographs on African and South Asian subjects are in the collection of the Phoebe A. Hearst Museum of Anthropology in Berkeley, California.

In the 1980s, Hoefler described the first three decades of his life on a tape recording, documenting his earliest memories in the 1890s through the Denver African Expedition of 1928. An edited transcript is published here for the first time. See also Paul L. Hoefler's filmography.

Please contact us if you have further information on Paul Hoefler or Frederic and Sylvia Christian.