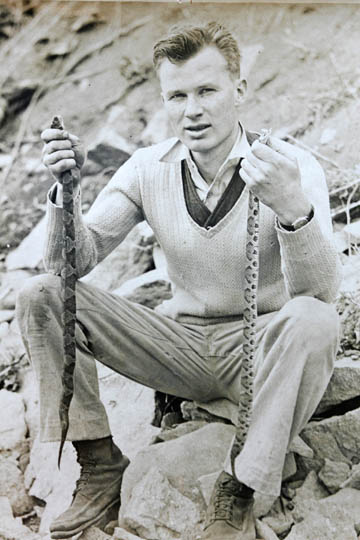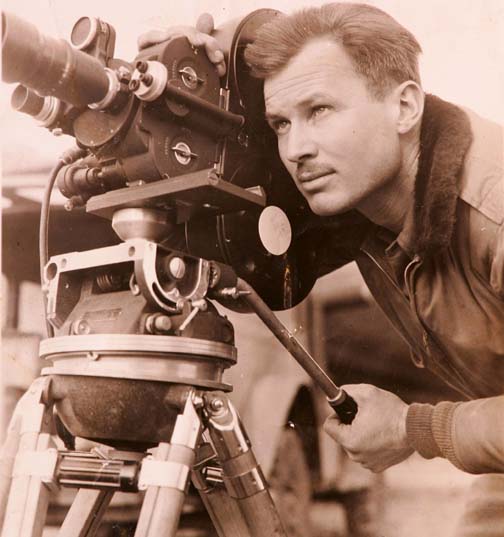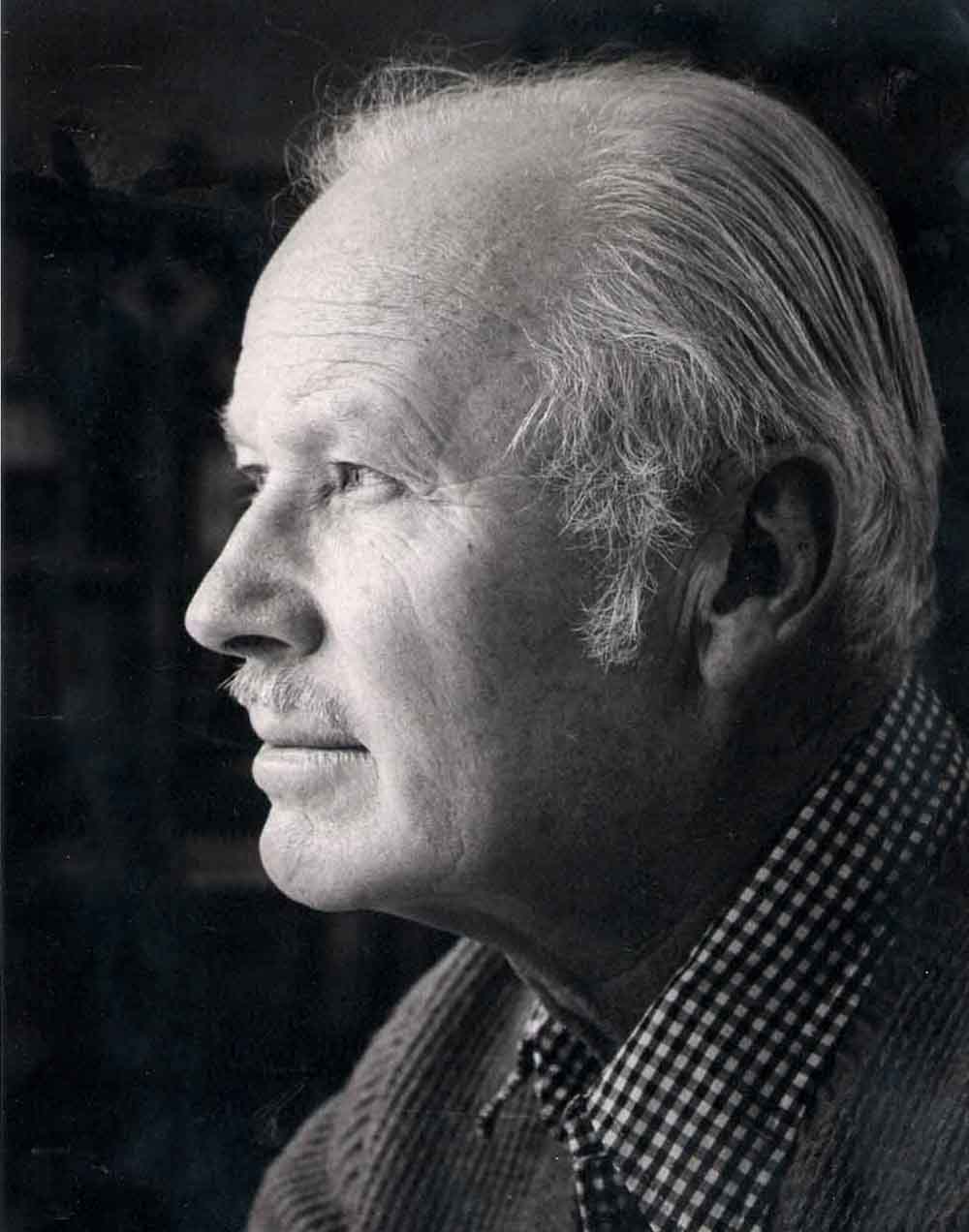 Karl Maslowski in his twenties, in WWII, and during the height of his production years
Karl Maslowski made a number of well-made films on wildlife, and engaged sons Peter and Steve in producing them as well. We thank Steve for the following biography:
Karl Maslowski was born in Atlanta, GA, on February 5, 1913, and moved with his family to Cincinnati in 1915, where he lived the rest of his life. Karl's first involvement with educational films occurred in 1942 with the sale of black and white footage for a show produced and released by Eastman Kodak. The 10-minute educational film compared and contrasted the response of a pair of black-necked stilts when their nest in a pasture was approached first by a lamb and then by an adult sheep.

He entered the military in 1943, and often told the story about getting assigned to a warehouse outside of Denver, and writing to his commanding officer that it was a waste of his time and the nation's resources to have him, an experienced cameraman, to move boxes from one end of the building to the other. His commanding officer was Ronald Reagan, who very soon thereafter sent Karl to Corsica, where he was a combat cameraman in the air corps. Among the shows he was involved with include Memphis Belle and Thunderbolt. He also got some invaluable training under William Wyler. After the war he came back to Ohio and resumed wildlife film making.
Maslowski then entered into his long, productive freelance career producing conservation and natural history documentaries. Three of his biggest clients included the Ohio Division of Wildlife, Standard Oil of Ohio, and the Kentucky Department of Fish and Wildlife. He also produced lecture films that he personally narrated around the country, mainly for the National Audubon Society, but also for a variety of other organizations, including National Geographic.

In 1973, Maslowski began educational film production in cooperation the Centron Corporation, (as I recall, under the guidance of Dixie Powers). These shows, all 12 - 15 minutes long, were made with the assistance of one or more Maslowski's sons. In 1984, Karl stopped producing films, and there was a hiatus in his family's educational film production. Son Steve Maslowski resumed making films in the late 1980's with a about half a dozen productions for Coronet, which were produced on film (but perhaps released only on video,) then started producing for the Altschul Corporation (AGC), later acquired by United Learning, followed by Discovery Education. Steve has produced at least 40 shows for Alschul/United Learning/Discovery.

Karl Maslowski enjoyed good health and lived independently in Cincinnati until he passed away in 2006 at the age of 93.

Filmography

Small Predatory Mammals - 1973 Karl and Peter Maslowski
Songbirds - 1974 Karl, Peter and Steve Maslowski
Owls - 1976 Karl and Steve Maslowski
Hawks - 1976 Karl and Steve Maslowski
Eastern Cottontail - 1976 Karl and Steve Maslowski
Gray Squirrel's Neighborhood - 1978 Karl and Steve Maslowski
Animals of The Arctic - 1979 Karl and Steve Maslowski
Animals of Africa - 1979 Karl and Steve Maslowski
Animals of North America - 1979 Karl and Steve Maslowski
Insect Life Cycles - 1980 Karl and Steve Maslowski
Unfriendly Flora and Fauna - 1980 Karl and Steve Maslowski
Baby Birds and Their Parents - 1981 Karl and Steve Maslowski
Raccoons - 1981 Karl and Steve Maslowski
Nature's Sights and Sounds: (Beacon Films) - Karl and Steve Maslowski
• Spring - 1983
• Summer -1984
• Autumn - 1984
• Winter - 1984