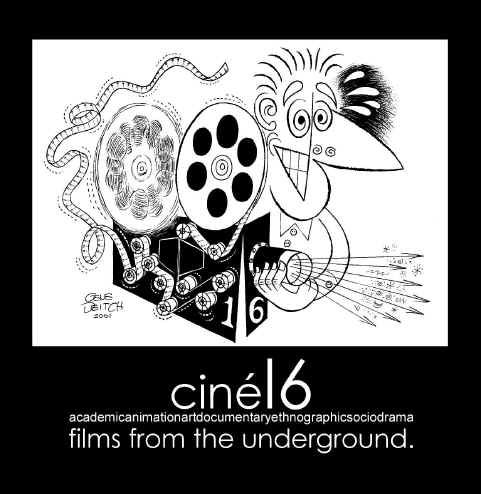 Our ciné16 logo was created by Gene Deitch, animator extraordinaire, and creator of the 'Tom Terrific' cartoon shown on the 'Captain Kangaroo' television show. Our t-shirts are white-on-black, heavy duty 100% cotton, perfect for those tough days dealing with crappy projector mechanisms, blown-out bulbs, and rotten splices made by the technician that preceded you.
We have on Medium and Large left (XL and XXL have sold out) Price is $25, and includes S&H. Sorry, we only ship to U.S. addresses. We're not going to reprint these, so get 'em while you can.
To order, specify your size (see above), the number of shirts, and contact us... we'll email back with delivery details.